Designed to be a multi-use space for media exchange, kind of like a large public living room,
the design is based in the power of film

and other forms of visual media and their ability to transcend cultural and language barriers.


---
︎︎︎Graduate Studio Project

Location: Cambridge ON
Program: Community, Institution
Size: approx. 1300 sm





The Media Learning Centre [MLC] creates a space for cross-cultural sharing between new immigrants and existing residents in Cambridge.

The MLC is imagined as part of a larger network of services in the region that assist with employment, education, and community building.

The design prioritizes media/film exchange by placing a theatre and lecture hall at the heart of the building and an all-season LED screen on one facade. Three additional programs compliment the theatre: a daycare, cafe, and resource mezzanine; each one is a welcoming space for all residents with targeted services for new immigrants. Design elements such as rotating partitions and light furniture allows flexibility in each space to accommodate multiple use cases. Large circulation ramps and open visual connections floor-to-floor bring transparency and ease of movement throughout the building.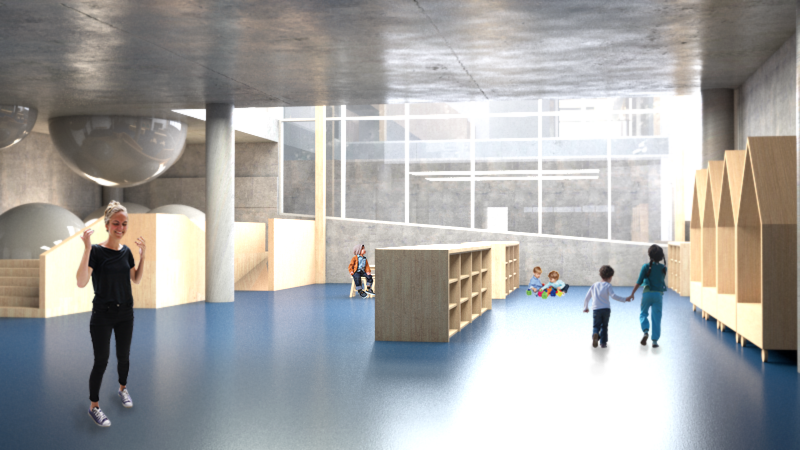 Year: 2017
Instructor: Val Rynnimeri
School: University of Waterloo School of Architecture